The Down Syndrome Research Program (DSRP) based in the School of Education at The University of Queensland is believed to be

the oldest, most complete study of its kind anywhere in the world

.

The research team sincerely acknowledges and is most grateful to all the people with Down syndrome, their parents and siblings who participated over so many years and continue to do so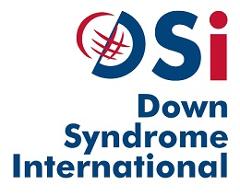 Recipient of a World Down Syndrome Day Award 2017 for outstanding contribution towards scientific advancement related to Down syndrome
A 40-year UQ study that has followed people with Down syndrome from infancy to adulthood has helped change perceptions and led to the development of programs that are improving the lives of people with intellectual disabilities around the world.
The Down Syndrome Research Program has been generously supported by the Michael Cameron Fund, established in 1985 by the family of Michael Cameron, who passed away at age seven, after being recruited at birth for the program.

You can ensure this work continues by making a donation today.