Indigenous education inequality is a critical and systemic social justice issue that impacts not just on students' learning outcomes but also on their health and their life trajectory. The Indigenous Excellence Project aims to start a national aspirational conversation about shifting ideology in Indigenous education from gaps to excellence. 
Artwork story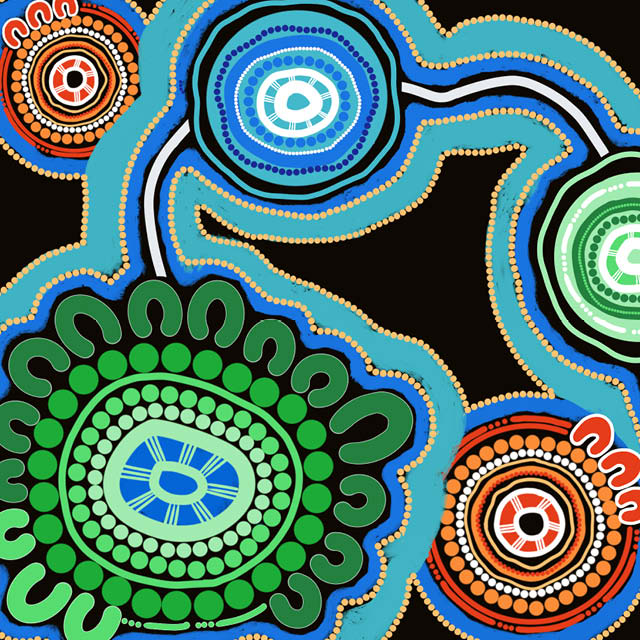 The concept is the Aboriginal and Torres Strait Islander peoples travelling along their excellence journey. Each circle in the middle represents their strengths in all areas of education/life– recognising the knowledge and skills our people have, highlighting the richness of Indigenous knowledges. This is further shown through the 4 circles with the 3 people sitting round them to represent our elders, passing down their knowledge and skills - who are always watching over us as we continue on our individual paths. 'The continuous connection to community, the nurturing of our Indigenous cultures within education is the driving force to fostering identity, building young people up and building a culture of inclusivity and belonging.'
Artist Bio
Lauren Turner is a proud Yanyuwa woman from the Borroloola area in the Northern Territory. Even though her ancestors are from NT, she was grown up on Turrbal and Gubbi Gubbi land where she was born. Lauren is a qualified secondary Teacher who is passionate about starting new conversations about Indigenous education and creating culturally safe spaces for Indigenous students in schools.
Discover more about Lauren Turner's work here.