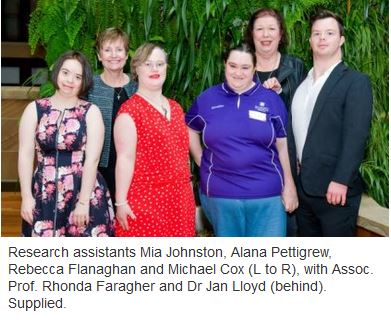 Young adults living with Down syndrome have high aspirations and a great zest for life according to an Australian first study by researchers from The University of Queensland.
A team led by Associate Professor Rhonda Faragher and Dr Janette Lloyd from UQ's School of Education conducted interviews and focus groups around the country, exploring the quality of life of Gen Z's with Down syndrome.
"UQ's Down Syndrome Research Program has been going for 40 years and we were curious about what life was like for those just finishing school and how their lives might be different to previous generations," Dr Faragher said.
"We had a sense that new technologies, inclusive schooling and community engagement would have had an impact on the experiences of the new generation of young adults."
Four research assistants – all with Down syndrome – were employed by UQ to conduct interviews and focus groups around the country.