David Rawson
David taught French at St Ursula's College Toowoomba. He is a Bachelor of Education dual degree graduate in French and English teaching. David's outstanding work has been recognised by the awarding of two  prestigious awards from Harvard.
"I graduated in 2012 and am currently in my second year of teaching English, French and Media Studies at St Ursula's College, Toowoomba. I received the Dr Roger Hunter Excellence in Beginning to Teach Award after two years in the classroom" he said.
"I have so many fond memories of my UQ experience and was so fortunate to graduate as a Valedictorian and University Medallist in 2012. In 2013, I was a recipient of a Commonwealth Government 'Endeavour Language Teaching Fellowship', which saw me travel to and study in the beautiful South of France. Studying at UQ has really set me up for my career as a teacher tasked with the great challenge ofinspiring and empowering 21st century learners.
You can follow this link to a documentary about David and his exemplary teaching.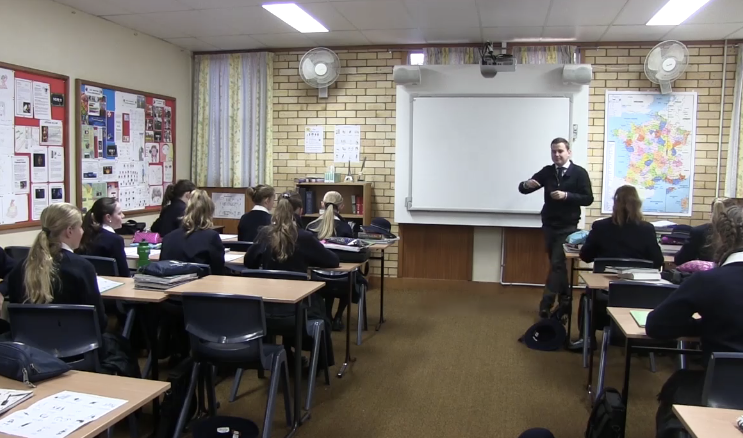 Isabel Quinn
I am teaching in Yarrabah, an aboriginal community 30 minutes south of Cairns. I am at the secondary campus where I am teaching English and Geography.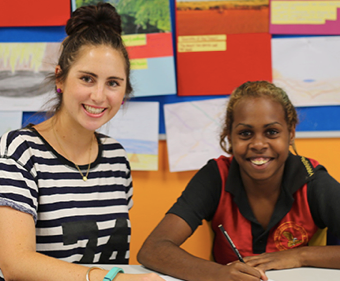 I have had many unique experiences during my time at Yarrabah. I coach the netball team which has allowed me to travel to Palm Island for interschool tournaments.  This allows me to see another beautiful aboriginal community as well as create memories of kayaking and footy on the beach with my students.
I have also been able to attend many cultural days such as NAIDOC celebrations, Yarrabah Foundation Day and DOGGIT Day where there is always lots of tradition dance and food.
Getting to know the community members has definitely been the highlight of my time in Yarrabah. On weekends in Yarrabah, there are always friendly faces that welcome me to go swimming or fishing with them. It is these experiences that have made this such a special experience.