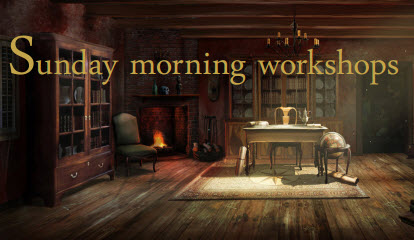 The fun doesn't finish on Saturday!
The Post-graduate Conference Committee invites you to attend Sunday morning workshops on 16th August 2015.
The workshops are designed to help you answer questions around methodology and what ethical considerations you need to make in your research. You will have the opportunity to share your understandings (and any issues) with others in an informal environment. Come and join us in room 506, Building 24 at 9:00am. *Please note we need a minimum of eight participants for these workshops to run. Why Methodology Matters 9 - 10:30am Answering this fundamental question requires the researcher to create a thread that links an understanding of epistemology with choices of methodology and beyond. Associate Professor Liz McKinlay will provide insight into method and methodological choices in this practical workshop that will leave participants with a clearer understanding of their identity as researcher. Participants are invited to bring a brief sentence describing their project and their research questions to the session. This session will be beneficial for students at any stage in their candidature. The Ethical Considerations of Research 11 - 12pm In a companion session to the previous workshop, the ethical considerations of undertaking research will be explored. Again designed to provide practical understanding and insight into the research process the workshop will cater for students at any stage of their research. • Sunday 16 August, 9am - 12pm • Room 506, Building 24 • Please register by emailing Karen at k.sheppard@uq.edu.au • Morning tea provided - please notify Karen of any dietary requirements • Everyone is welcome!