Registrations closed.
This workshop is a hands-on experience in engineering and mathematics for teachers of upper primary and lower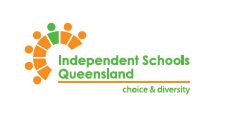 secondary.
Click Registration button above to register for this event

Location:                                              
ISQ Professional Learning Centre,
Level 5, 500 Queen Street, Brisbane

Date/Time: 5 May 2017 9:00am-3:30pm

Date/Time: 21 July 2017 9:00am-3:30pm

Suitable for: Primary, junior secondary teachers
Participants will experience design challenges, hear from engineers, and learn about curriculum alignment to
assist them to see the application of the Australian Curriculum: Mathematics and Technologies in STEM education contexts.
This workshop will be presented by Machinam, a start-up not-for-profit that inspires female and regional students to pursue an engineering career.
The purpose of this workshop is for teachers to engage students in Mathematics and Engineering in real world contexts. Participants will consider:
what inspires girls
what is stereotype threat and how does it impact girls in the classroom
why STEM? – the larger context of STEM and why
mathematics and engineering
what tools can we use to engage students, for example: language and collaboration
how can we bring big ideas and real world contexts into the classroom through mathematics and engineering?
During the after-lunch session participants will be divided into primary school and high school groups to provide more focused hands on activities for each group.
Teachers will:
create their own scenarios or lessons for students using contexts and big ideas (idea starters will be provided)
collaborate with others
pitch their ideas and learn from each other.